Our Work in the Community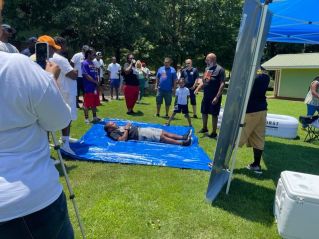 We are working hard to pass legislation that will help protect student-athletes in our community! We are strong advocates for change and the adoption of life-saving education.
We accept all donations to help us with training, books, scholarships, passing this bill in every country, and with any other event we host in honor of Johnny Tolber III.